Industries
MTQ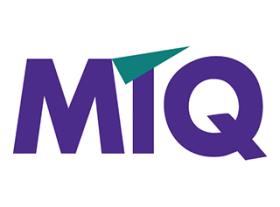 Challenge
Established in 1969, MTQ Corporation Limited ("MTQ") specialises in engineering solutions for oilfield equipment, including repair, manufacture and rental operations. Its subsidiary, Neptune Marine Services Ltd, provides engineering services to offshore oil and gas, marine and renewable energy industries with a focus on subsea and topside services. In 2014, MTQ expanded into the design and manufacturing of proprietary and custom-built pipe support and pipe suspension solutions for the oil & gas sector through Binder Group Pty Ltd, which has production facilities in Perth and Indonesia.
Prior to the acquisitions of Neptune and Binder, MTQ operates a stable rig servicing business focusing mainly on Blow out preventer as well as invested into other non oil and gas segment, hoping to augment its profitability. In the absence of any growth catalysts as well as lack of synergies in its previous business segments, we see an opportunity to enhance the market value of the company.
Strategy
We developed a three-prong approach to enhance the market value of the company. Fine-tuning the company's investment position was given the paramount focus to attract interest within the investment community.
Secondly, we introduced a bigger database of funds, constantly providing the company with active investor engagement as well as to garner interest from Brokerage houses. All of which have boosted the corporate profile of MTQ.
With continued and periodic media coverage being our third prong, MTQ's exposure in the investment community heightened. We consistently target media such as The Straits Times, Channel News Asia, The Edge and The Business Times for coverage despite MTQ has no order book model.
Outcome
Our dedication to our client is evident in MTQ's share price performance which shows an upward trend since May 2013. MTQ's share price increased 64% from S$1.07 on 8 May 2013 to S$1.75 on 30 June 2014 while P/E ratio improved from 9.0x to 11.5x.
Albeit the positive trend, we are constantly striving to obtain mainstream media coverage as well as the attention of analysts with their initiation and non-rated reports to progressively enhance MTQ's corporate profile within the investment community.
IRVA
Over a one year period (1 May 2013 – 30 June 2014), we achieved a gross IRVA* amounting to S$221,600. As a result of our proactive efforts in raising awareness efforts for Riverstone in the investor community, the company has achieved the following:
| | | |
| --- | --- | --- |
| Components of IRVA | Quantitative factors | Attributed value |
| Media value-add | BT/ST/ZB/TE exclusive media coverages; 1 exclusive interview on CNA Singapore Business Tonight. | S$116,000 |
| Research value-add | 11 research reports including one initiation reports (total number of research report, and specific number of initiation after FPR participate) | S$35,600 |
| Network value-add | Fund and analyst meetings and briefings (total gross number, no specifics mentioned) | S$70,000 |
View Attachment