ASIA'S TRUSTED INVESTOR RELATIONS LEADER
Get a market edge with our proprietary 'Strategic Investor Relations' programme.
Gain access to critical market insights for effective IR strategies.
Strengthen your investor's appeal through our corporate positioning strategies and branding services.
Enhance your market valuation and institutional interest with quality investor collaterals.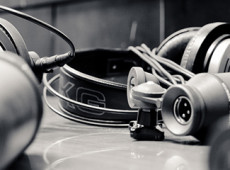 Communication training courses specially designed to meet the needs of top executives.
Stay connected with shareholders and discover how to reach out to key investors effectively.
Take advantage of our extensive network of investors and analysts across Asia.
Engage the media more effectively for improved coverage, publicity, and brand awareness.
Impress your existing and potential stakeholders with professionally run networking events.
Increase your company's global visibility through our investor-centric social media platforms.
Strategic Investor Relations (SIR)
At Financial PR, we seek to obtain better valuations for our clients, thus, we have derived a more effective approach to enhance and improve market valuation for clients. We have termed this approach Strategic Investor Relations (SIR).
Read Our Blog
" Show Me The Money" is a series of seminars with CEOs of leading listed companies. This is a unique opportunity for people like investors to get up close in person with the decision makers of the companies. On 28th of April 2016 Thursday, SoilBuild Business Space REIT was the next company to present at this […]
In the next Show Me The Money on 28th April 2016, Financial PR has invited Soilbuild Business Space REIT's CEO, Mr Roy Teo Seng Wah. He will be sharing with investors on the future plans and discover the potential investment in the company. Program Schedule: Time Event 19:00 to 19:30 Registration 19:30 to 20:00 Stock Market Updates by […]
Testimonials

"金融公关一向都给予我们最即时的服务。杨子江在公众沟通方面的进一步加强,金融公关的努力是不可否认的。在此我由衷对他们的贡献表示感激."
Mr Ren Yuanlin
Executive Chairman of Yangzijiang Shipbuilding Holdings Limited

"Financial PR helps us get closer to the investment community. Over the years, they have assisted us in getting more analyst coverage and media exposure, which in turn helped to unlock Hi-P's value that is supported by our good fundamentals."
Mr Yao Hsiao Tung
Executive Chairman of Hi-P International Limited
"Financial PR highlighted our positioning as an innovator of disruptive technologies such as the ThumbDrive® and FluCard®, offering us a customised communication strategy that earned us keen interest from the investment community and encouraging reports from research analysts."
Mr Henn Tan
Chairman and CEO of Trek 2000 International Limited

"We have engaged Financial PR for quite a few years. It has helped us to reach the finance media effectively. Financial PR consultants are quick and responsive to our requests. We are pleased with the service that they have provided over the years."
Mr Boh Tuang Poh
Executive Chairman of Asiatravel.com Holdings Limited
"Financial PR has been our Investor Relations consultants since 2004. They have served us well all these years. We are happy to see the company grow in size and reach, and continually enhance its abilities in serving its clients. We have recommended Financial PR to other listed companies and will continue to do so."
Mr Richard Eu
CEO of Eu Yan Sang International Limited
Case Studies
July 2014, Ying Li International, a Chinese local real-estate developer entered into a long-term partnership with China Everbright, one of four State-Owned-Enterprises that is directly under China's State Council.
Singapore Exchange Mainboard-Listed Yangzijiang Shipbuilding Holdings Limited, a leading shipbuilding enterprise based in China, was facing three issues, namely valuation discount in terms of price-to-earnings ratio, lack of attention from international funds and absence of quality analyst coverage.
Our operations around the globe
CLick on the map to visit our local websites