Industries
Lian Beng Group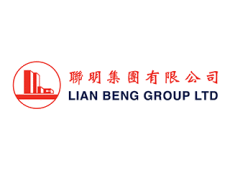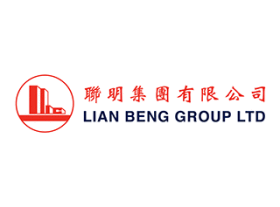 Challenge
Lian Beng Group Ltd is one of Singapore's largest home-grown construction groups. While investors are shying away from the cyclical downturn of Singapore's property and construction sectors, it is important to recognise and unlock hidden potential within the company. The challenge was to differentiate Lian Beng amidst a difficult macroeconomic landscape.
Strategy
We helped to draw attention to Lian Beng using a three-prong approach – repositioning the investment story; active engagement of the investment community; and comprehensive media coverage.
We fine-tuned Lian Beng's investment merits to highlight its competitive advantages against its peers. As we recognised that new corporate developments had not been fully priced in, we targeted a new group of investors with its recurring income story and propose alternative valuation method in the form of sum of parts.
Armed with the new positioning, we intensively pitched Lian Beng to the investment community, and arranged meeting sessions with analysts, boutique and institutional funds.
Outcome
Since then, five research houses issued reports on Lian Beng's financial results announcement and corporate development. OSK-DMG revised its target price of Lian Beng from S$0.65 to S$1.17. Through the active pitch for media coverage via press releases and interviews, 12 stand-alone articles on the three mainstream print media were secured.
Lian Beng's market capitalization grew 39% from S$283.4 million as at 2 Jan 2014 to S$394.7 million as at 15 Apr 2014, and 30-day average trading volume jumped more than 4 times from 542 lots to 2,859 lots during the period.
IRVA
Over a four month period (1 January 2014 – 30 April 2014), we achieved a gross IRVA* amounting to S$42,500. As a result of our proactive efforts in raising awareness efforts for Lian Beng in the investor community, the company has achieved the following:
| | | |
| --- | --- | --- |
| Components of IRVA | Quantitative factors | Attributed value |
| Media value-add | 13 exclusive media coverage | S$27,000 |
| Research value-add | 10 research reports including three initiation reports (total number of research report, and specific number of initiation after FPR participate) | S$7,200 |
| Network value-add | 22 fund and analyst meetings, conferences and brokerage roadshows (total gross number, no specifics mentioned) | S$8,000 |
View Attachment