Industries
Cordlife Group Limited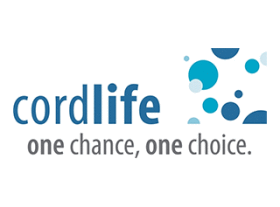 Challenge
Cordlife Group Limited, a multi-product healthcare company catering to the mother and child segment, which was initially perceived as a single product, Singapore-focused business. This suggested that it was off the radar of certain mainstream media, foreign brokerage analysts and large cap funds.
Strategy
We assisted Cordlife with tackling its challenges, by repositioning Cordlife as a multi-product healthcare company catering to the mother and child segment.
These initiatives include the following: marketing Cordlife to institutional and boutique funds and high net worth individuals in Singapore; garnering more analyst reports from research houses and raising Cordlife's profile and awareness in the media.
Outcome
Cordlife gained significant traction in the area of funds engagement, analyst coverage and media exposure.
Two non-rated reports from foreign bulge-bracket investment banks Credit Suisse and JP Morgan; and three new initiation reports were published on Cordlife in the past one year.
Due to the market's interest in Cordlife, we managed to secure exclusive media interviews such as Business Times' "Topline" column where the company shared its overall growth strategy, integration priorities and general outlook.
At the commencement of the investor relations agreement between Financial PR and Cordlife on 17 June 2013, Cordlife traded at S$0.86. In a short span of five months, Cordlife's share price rose by about 42% to $1.22 on 4 December 2013.
IRVA
Over a one year period (1 July 2013 – 30 June 2014), we achieved a gross IRVA* amounting to S$140,000.
| | | |
| --- | --- | --- |
| Components of IRVA | Quantitative factors | Attributed value |
| Media value-add | Two exclusive media coverage | S$17,000 |
| Research value-add | 23 research reports including three initiation reports | S$78,000 |
| Network value-add | 15 fund and analyst meetings, conferences and brokerage roadshows | S$45,000 |
View Attachment