Industries
Singapore Kitchen Equipment Limited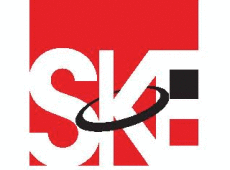 Challenge
Home-grown commercial and industrial kitchen equipment solutions provider, Q'son Kitchen Equipment Pte Ltd was listed on the Catalist of Singapore Exchange Securities Trading Limited on 22 July 2013 to enhance their brand equity. In light of the impending IPO, the Group created an investment holding company, Singapore Kitchen Equipment Limited ("SKE") to hold all its subsidiaries, including Q'son. As an unsung hero of the F&B industry, Q'son is very well-known within the industry. However, due to its listing under a new name, it was imperative for us to introduce Q'son to the investment market.
Strategy
Recognising the most effective way to increase market awareness was via media publicity as we lined up a series of media-focused initiatives with the local dailies as well as online investment portals to inculcate Q'son and SKE as one entity to the general public and investment community. Before kickstarting these initiatives, we held media training and interview trial-run for the management to prepare them for each media opportunity.
With the management's improved media proficiencies, the interviews were carried out successfully and aligned closely with the Group's IPO Prospectus. Apart from managing the media initiatives, we also aligned all the necessary collaterals that we have crafted, including the design of the IPO Prospectus and IPO advertisements, with those of the Prospectus to ensure that the management will not be subjected to any query from SGX.
Outcome
Our media drive successfully garnered positive media coverage with the local dailies and online investment portals in raising the profile of SKE's Managing Director and the Group.
A better assessment of our investor relation efforts for SKE was the 4.6 times oversubscription of its IPO shares.
IRVA
In close to a three-month period (1 May 2013 – 22 July 2014), we achieved a gross IRVA for media amounting to S$20,000. As a result of our media drive in raising SKE's profile for its IPO, the Group has achieved the following:
| | | |
| --- | --- | --- |
| Components of IRVA | Quantitative factors | Attributed value |
| Media value-add | Three exclusive media coverage | S$20,000 |
View Attachment