Industries
SIIC Environment Holdings Ltd.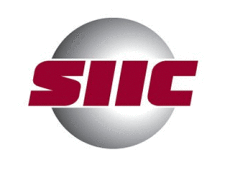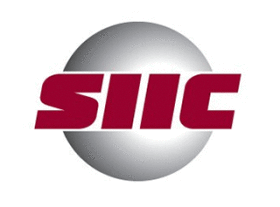 Challenge
SIIC Environment Holdings Ltd. is an integrated player in the environmental protection sector of China. Listed on the SGX-ST Catalist in 2005 and subsequently transferred to the SGX-ST Mainboard in 2012, SIIC Environment is an active investor and operator of environmental related assets for more than a decade. However, prior to the Group's efforts to engage the local media and investment community, there was lack of media and analyst coverage on the stock. Previously, the Group was trading at a discounted price-to-earnings ratio compared to its Hong Kong listed peers. The market feedback was that there was little information on the Group's operations and growth plans.
Strategy
To enhance the market value of SIIC Environment, we revamped SIIC Environment's corporate image. Through reshaping public perceptions of the Group since its under-performing days as Asia Water Technology Ltd., we communicated on the Group's turnaround story and raised its profile as a leading player in China's environmental protection sector. We crafted interesting media angles and presented on how SIIC Environment successfully capitalized on China's favourable industry dynamics to deliver higher shareholder value and financial performance. To garner higher interest from funds and analysts, we organized the Group's inaugural investor and analyst conference. Through media interviews and press conferences, we casted the media's limelight on the Group's rising growth and two-pronged growth strategy of M&As and organic growth.
Outcome
Our proactive investor relations engagement has significantly increased media's and the investment community's interest on SIIC Environment. Besides playing a pivotal role in garnering analyst's attention on initiating SIIC Environment and following up with subsequent analyst update reports, we managed to obtain extensive media coverage on the Group. During the period of SIIC Environment's engagement of our services, its share price increased 37.5% from S$0.12 on 17 October 2013 to S$0.165 on 30 June 2014, while P/E ratio improved 53.9% from 17.8x to 27.4x.
IRVA
Over the period of engagement of our services (October 2013 – 30 June 2014), we achieved a gross IRVA* amounting to more than S$85,000. Consequent to our proactive investor relations efforts, we have successfully helped SIIC Environment achieved the following:
| | | |
| --- | --- | --- |
| Components of IRVA | Quantitative factors | Attributed value |
| Media value-add | Three exclusive media coverage and extensive media articles | >S$20,000 |
| Research value-add | More than 5 research reports including three initiation reports from OSK-DMG, Maybank Kim Eng, DBS Vickers (total number of research reports, and specific number of initiation after FPR participated) | >S$45,000 |
| Network value-add | More than 5 key fund and analyst meetings, conferences and brokerage roadshows | >S$20,000 |
View Attachment